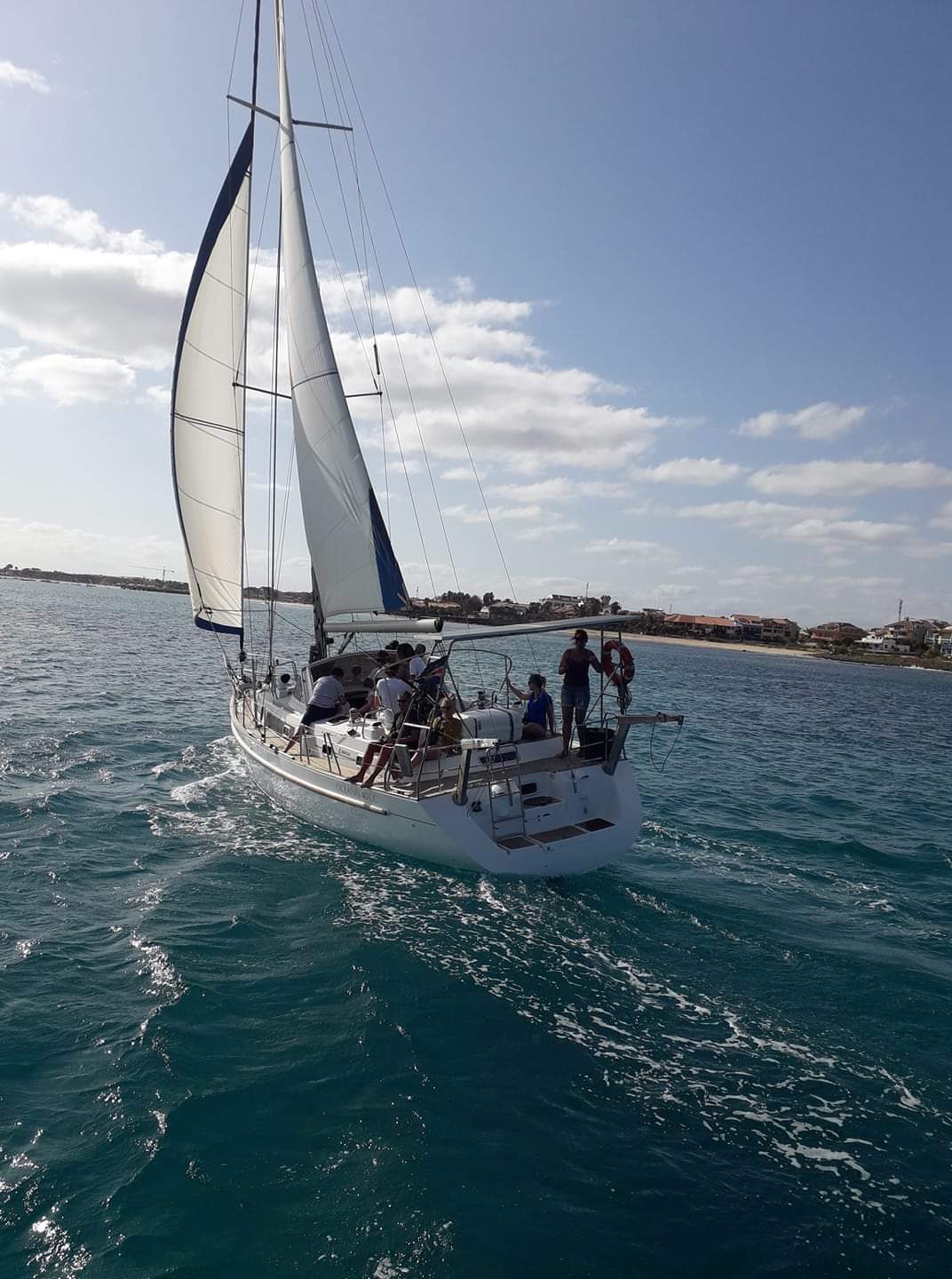 – 3 hours sailing, departure 9 am or 2 pm 
– drinks: water, juice, coffee, tea, beer, wine, open bar formule
– light snack
– snorkeling (equipment on board) *
– possibility to encounter ocean wildlife (whales, dolphins, turtles, flying fishes..) *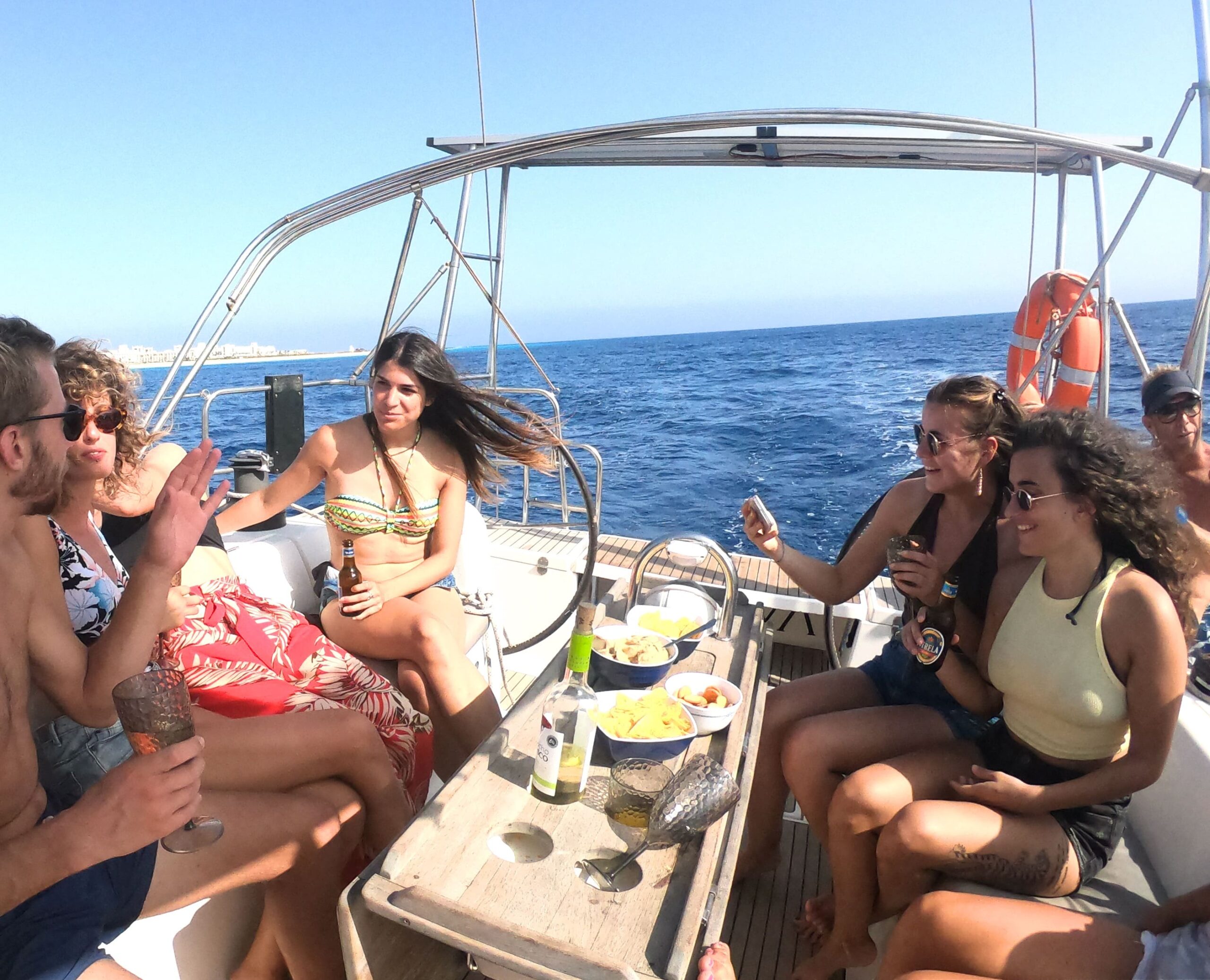 – 6 hours sailing, departure 10 am
– drinks: water, juice, coffee, tea, beer, wine, open bar formule
– snacks
– fresh cooked lunch *
– snorkeling (equipment on board) *
– possibility to encounter ocean wildlife (whales, dolphins, turtles, flying fishes..) *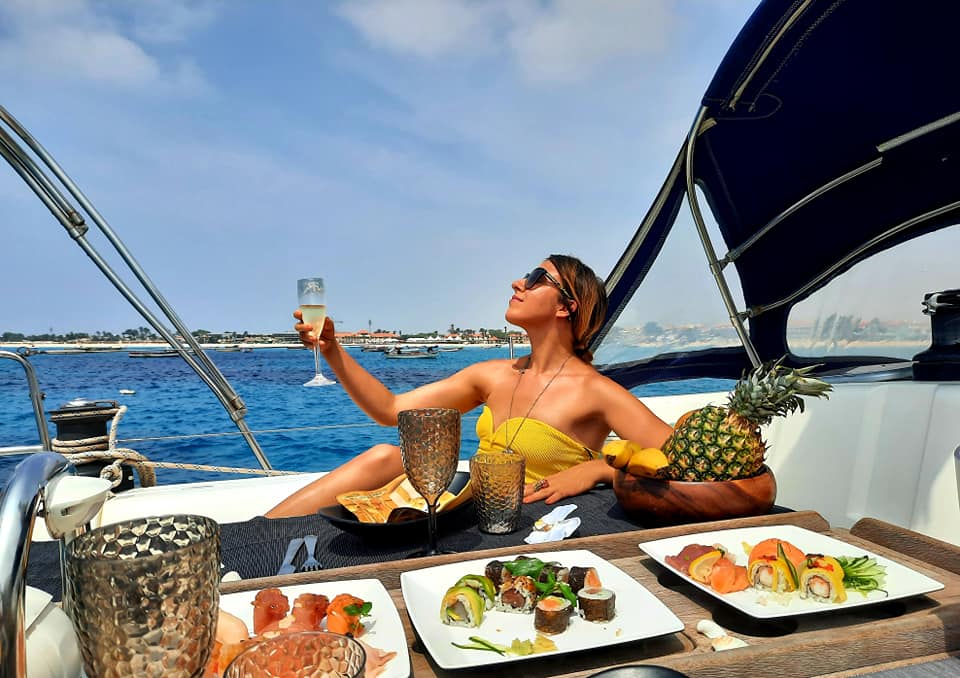 Rent the boat for yourself with our staff on board!
Customise the trip 100%
Best choice for special occasion, birthday, honeymoon, team building, proposal, private experience with luxury extras.
Discover our packages!
Best price guaranteed for online reservation
Use a discount code or contact us directly for the best deals!
With over 7 years of experience on the Atlantic Ocean, Cuba Libre Sailing is the day charter company which have been operating longer on the water in Sal Island. 
With its dedicated multilingual team, customer service, 5 stars rating, we are the most trusted company by tour operators all over the world, featured in renewed magazines and travel guides.